Cruising the River that Runs Through It: Pasig River Ferry Cruise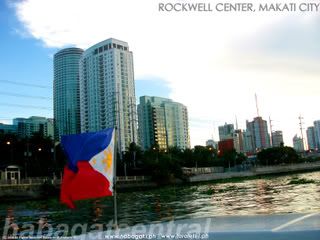 Pasig River has so much importance in the history of Manila. It was the EDSA during the pre-colonial era, a main water thoroughfare used by our ancestors for trade and travel. It has also become an advantage as a natural harbour for ships. The Spaniards came and constructed the walled city and several pueblos along the river. But just after World War II, as roads plough the streets, the river's importance declined and was notorious to be "the largest poso negro in Metro Manila."
Now the efforts have paved the way for its improvement, one of them is the revival of the Pasig River ferry system, which is part of the ways that the government can alleviate transportation woes in the metro. Equiped with air-conditioned catamarans and modern terminals, ferries ply from Pasig City to Intramuros in Manila in an hour less the traffic…
From Guadalupe, Makati to Intramuros, Manila, it will cost you PhP45 for regular fare, P20 for students. You don't need to worry about traffic, the river's stench. Instead, just sit back and relax and enjoy the cruise and the river scenery. You may even go out at the bow to breathe fresh air (and most of the time I took the ferry, the obnoxious stench is not available). Go out and take pictures of the surroundings but as you approach Pureza and Pandacan, security people would request you to get inside. Unfortunatelty, hanggang beinte pesos na lang ang Malacañang as the crew would not allow the people taking pictures of the Palace due to security reasons.
Pasig River may have been the reflection of the Philippine urban society. The soaring skyscrapers of Makati and Ortigas are contrasted by the slums beside the river. The oil depots that bring life to infrastructure to the city and a Palace that is the seat of power of the Republic. Unseen Manila can be seen here, if you want to reminisce the old days when Bapor Tabo of El Fili once cruised the waters of this historic river. The river that brought life to Manila.
This post has been viewed 25205 times by 4275 visitors.