The churh of San Nicolas de Tolentino in the town of Cabatuan, Iloilo is one of the the country's most picturesque church. The church was built right in the middle of the town's poblacion in 1834 upon the orders of Fr. Ramon Alquizar.

The Cabatuan Church is one of the largest brick churches in the island of Panay. This church actually has three facades. Its main facade was built using the Tuscanic architecture while the two other facades on its side are of Neo Classical Architecture.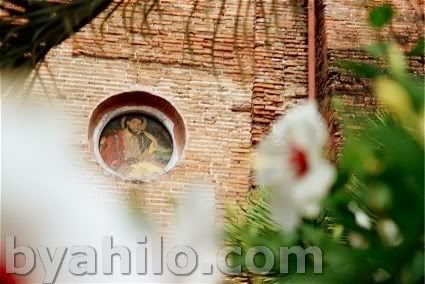 "The Model of Temples" Built in 1834, this Tuscanic Church of baked brick is one of the most beautiful churches in the Philippines. The Church is the only existing church in Iloilo which has three facades. Its twin belfries are considered to be one of the best in the Philippines. The church was given the title: "Model of temples" since it was the best representation of European Architecture in the islands. In 1948, the church was partially damaged by an earthquake which ruined four of its belfries, two of its facade pediments and the central dome. In the early 1990's the church was restored back to its present grandeur. Today, 'La Iglesia de San Nicolas de Tolentino' is one of the most picturesque churches in Asia.
Source: Wikipedia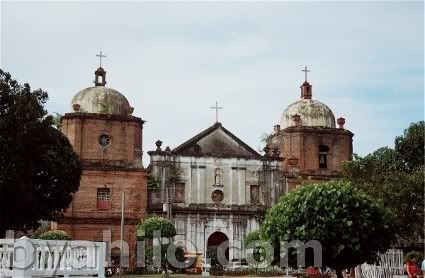 This post has been viewed 9500 times by 2015 visitors.