Paraw Regatta: Sailing On for 35 years
Sailing the Ilonggo seas for more than thirty years, the Paraw Regatta has been the manifestation of the Ilonggos long history with the sea. "Paraw" is a Hiligaynon term that refers to the sail boat that has a triangular sail used for traveling and fishing.
The Paraw Regatta, perhaps the oldest sailing event in Southeast Asia, is held every February depending on weather conditions. This event has been instituted in 1973 and thus became an annual celebration of Ilonggo's maritime life.
The regatta reminisces the escape of the Ten Bornean Datus to escape the tyranny of Sultan Makatunaw that led them to Panay Island along with their families using the "balanghai" or sail boats that has been copied by the modern "paraw".
Now on its 35th year, the Paraw Regatta's highlight was held last February 18 with the race of more than twenty sailboats between Iloilo and Guimaras Island, creating an armada of colorful sailboats at the harbour area.
It has became an annual event for fishermen, tourists, spectators in Villa Beach and everyone alike. Drawing tourists to watch this marvel at the sea.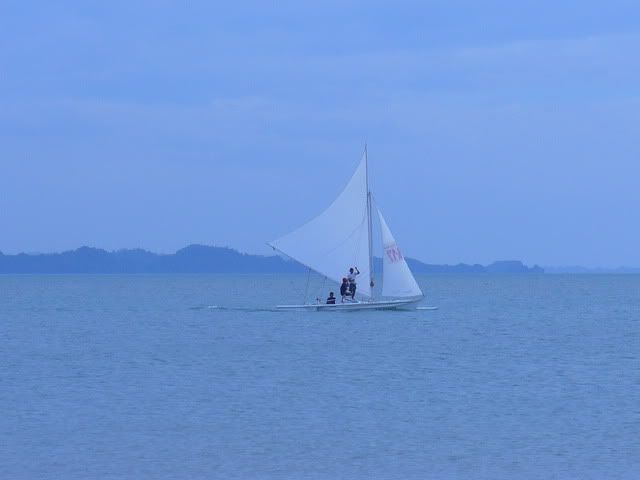 This post has been viewed 15913 times by 2935 visitors.