Cebu Pacific will open daily flights to Legaspi City, starting August 17, for a special introductory fare of only P99 one-way, the airline said in a press release.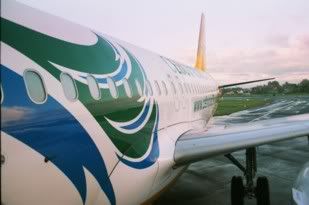 CEB will utilize its brand new A319 to service the new route. The Manila-Legaspi service departs Manila at 1:30pm, arriving in Legaspi at 2:20pm and leaves Legaspi at 2:50pm to arrive back in Manila at 3:40pm. Lance Gokongwei, CEB president and CEO, said the introduction of the Manila-Legaspi service reinforces the airline's vision and commitment to make travel within the country more affordable and convenient for both local and international travelers.
"We are positive that our entry to Legaspi will help strengthen local tourism because of the low fares we are introducing to this destination. We want to make it possible for every Filipino to fly," he said.
CEB will introduce its Manila-Legaspi service with a seat sale fare of only P99 one-way, more than 95 percent lower than the current airfare to Legaspi, the press release added. *
News source: Visayan Daily Star
This post has been viewed 3023 times by 840 visitors.