San Sebastian: The Lego Church of Asia
Completed in Belgium, brought down to pieces, shipped to the Philippines, and was reconstructed in Manila. That's how the San Sebastian Church came into existence.
The church, located in the area of Quiapo is also the first all-steel church of Asia. Tihs church displays a fine example of Gothic architecture. Inside the church can be found several priceless stained glasses that were orignally made in France.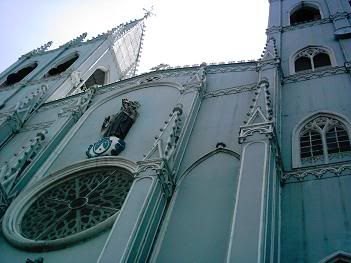 This post has been viewed 11398 times by 2028 visitors.